The All India Engineering Entrance Examination (AIEEE) is organized by the Central Board of Secondary Education (CBSE). This national level competitive test is for admission to various under-graduate engineering and architecture courses in institutes across India. AIEEE was was first introduced in the year 2002, and the test is generally held on the last Sunday in April and results are announced near the end of May. The Aptitude Test is designed to evaluate candidate's perception, imagination, observation, creativity and architectural awareness. Performance of the candidates are evaluated and ranked at two levels, first on all-India basis and second on the performance at state-level. The competition level for AIEEE is tough, although the syllabus is almost the same as CBSE Class 11th and 12th.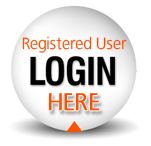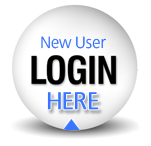 About Exam Top
The complete Model AIEEE exam will be an online exam in English Version.
As usual the Model AIEEE exam is of 3 hrs (180 min) duration and the question paper consists of a total of 90 questions.
All questions will be of objective type (multiple choices) only and each question carries one mark.
The syllabus is designed to indicate the scope of subjects included for AIEEE. Questions may be asked to test the student's knowledge and intelligent understanding of the subject.
The Ranks will be provided on weekly basis, based upon the no. of students appeared for the exam
Syllabus Top
Model VRO Exam :
Chemistry 30 Questions -
MATHEMATICS 30 QUESTIONS -
PHYSICS 30 QUESTIONS -
120 Marks
120 MARKS
120 MARKS
How to Apply Top
First you need to register FREE in www.manabadi.com.
After registration, you need to logon into Manabadi.comand there you will have an option to select your Model AIEEE Exam
After choosing the exam you need to pay RS 75/- to write the exam and we have 4 different payment modes to choose.
Once you pay the amount you will get an MBC code and Password with which you can write your respective exam.
How to write exam? Top
Before writing the exam you need to install "MATHS PLAYER" and "Telugu Font" which will be shown inside the exam.
The "Total exam time", "your time consumption" and "remaining time" will be shown on TOP Right.
You can "PAUSE" the exam at any point of time and can continue latter. Once you restart the exam your time will start from the point where you paused.
Generally questions are displayed in sequence based on the subjects. You have an option to choose subjects on Top left.
All attempted questions will be displayed in

Blue Color

. and non-attempted are displayed in Red Color You can select them to view and edit.
Once the question is displayed you can choose any one answer and click on "SUBMIT ANSWER". If you didn't click on submit answer then your answer will not be stored.
You can clear selected answer by clicking on "CLEAR SELECTION" button on right side of the question.
You can go to next question by clicking Next, You can go to previous question by clicking Previous, You can go to first question by clicking on first and last question by clicking onLast.
Once you reached the last question you will get Finish button. By clicking on finish button you can finish the exam and prompted to your analysis report.
Once you reached the last question you will get Finish button. By clicking on finish button you can finish the exam and prompted to your analysis report.
Note : If you click on FINISH Button you can't write exam later even you have time and questions to write.
In between the exam if you need any help you can call us on 040-65441745, 040-69995354 (9AM to 9 PM)
Benefits of online Model AIEEE Exam Top
Questions are prepared by Industry professionals.
You can write online exam and predict your rank.
You will come to know on which position you are standing when compared with others.
You can choose your subject and write the exam.
You can write same Eamcet exam multiple times and every time you will get a new set of questions.
You can write exam at any time 24 X 7.
You can pause the exam when ever you want and you can continue when ever you want but your overall time will be 3hrs only.
You can review the exam at any point of time and can know attended and not attended questions.
You can calculate time of completion by our tools.
You will get complete analysis report about your exam at the end.
Total Question: 90 | Total Marks: 360 | Total time: 03:00:00